Vastint revitalises the historical area at Garbary Street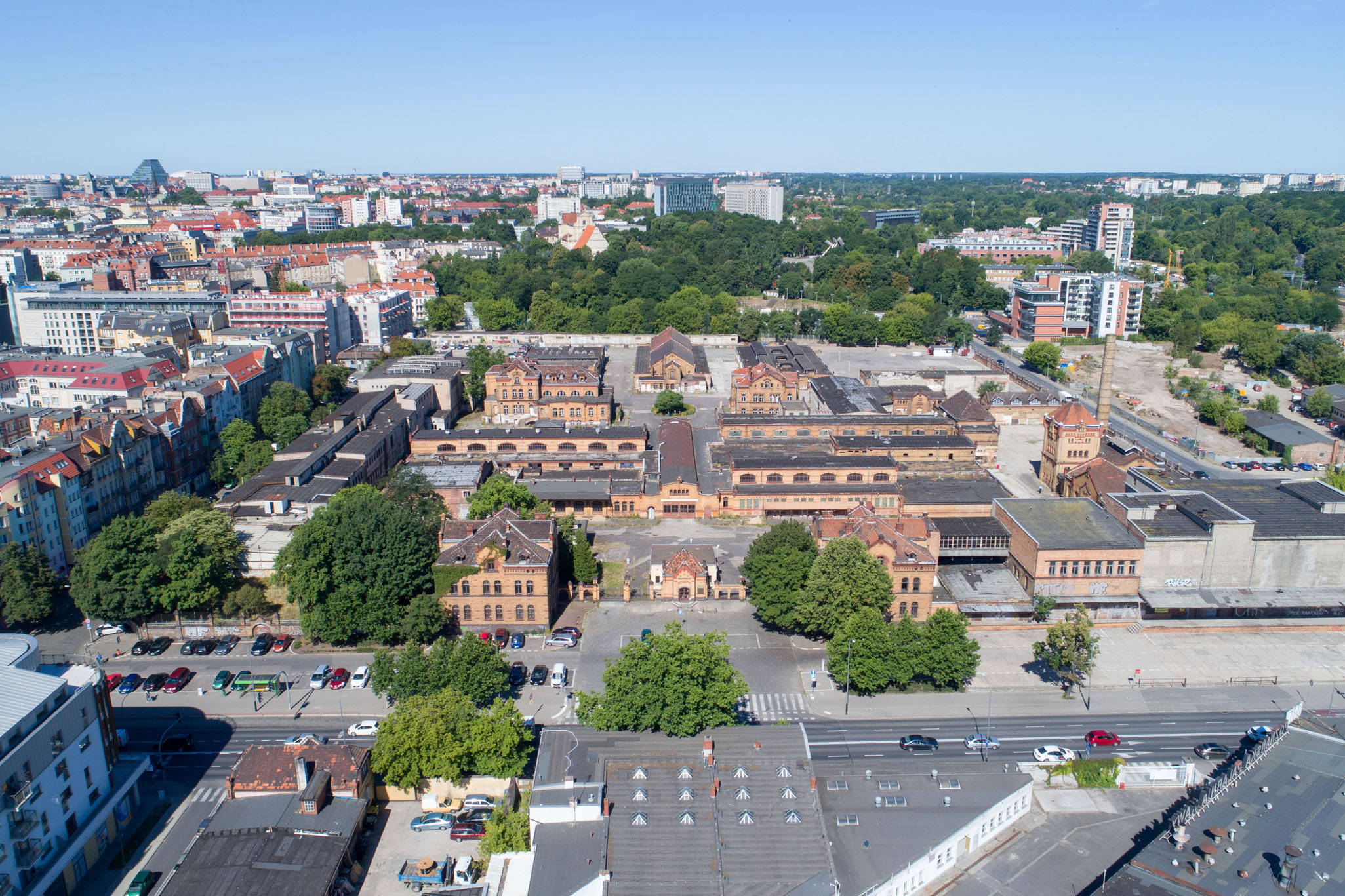 Vastint Poland recently purchased the old slaughterhouse area (Stara Rzeznia) of almost 5.5 hectares in the center of Poznan. The developer is planning to transform the historical city quarter into a multi-use area where places of work, apartments and generally accessible public space will be located, while maintaining the post-industrial style of the former plant. The anticipated area of the future buildings amounts to approximately 70,000 m².
The property is located in the northern part of central Poznań within the area delimited by the following streets: Garbary, Grochowe Laki and Polnocna. The meat factory was opened in 1900 and it was then one of the most modern plants of this kind in Europe. The plant was modernised after World War II, but in 1990s the production was transferred outside the borders of the city. Since then the buildings comprising the plant have not been used. The investment plans of the present owner will newly define the functions and the shape of the historical city quarter.

"The initial urban planning concept provides for a combination of contemporary architectural solutions with the historical context of the place. The buildings from the turn of the 19th century, e.g. the main hall, boiler house, machine room, water tower remain on the site; after the revitalisation some of them will constitute an attractive central part of the new concept. A generally accessible space to be created here will be used for commercial, artistic and exhibition purposes. The remaining part of the plot will be designated mainly for residential use with retail spaces. The work related to the preparation of the concept and design will take two years. I trust that the final concept will be given a warm welcome by the residents of Poznan", says Roger Andersson, Managing Director Vastint Poland.

"Projects on a large scale like this one do not come out the blue, the impulse is given by the City's investment projects. They create appropriate conditions for further projects, such as the development of Stara Rzeznia area. Our actions, as the City authorities, encourage people to come back to the centre. We also know what investors need to take such decisions. And such decisions indeed make possible the recovery of given parts of the city. This project will restore historical buildings, transforming the area into an architecturally interesting neighbourhood. It will be filled with people", says Jacek Jaskowiak, the Mayor of Poznan.