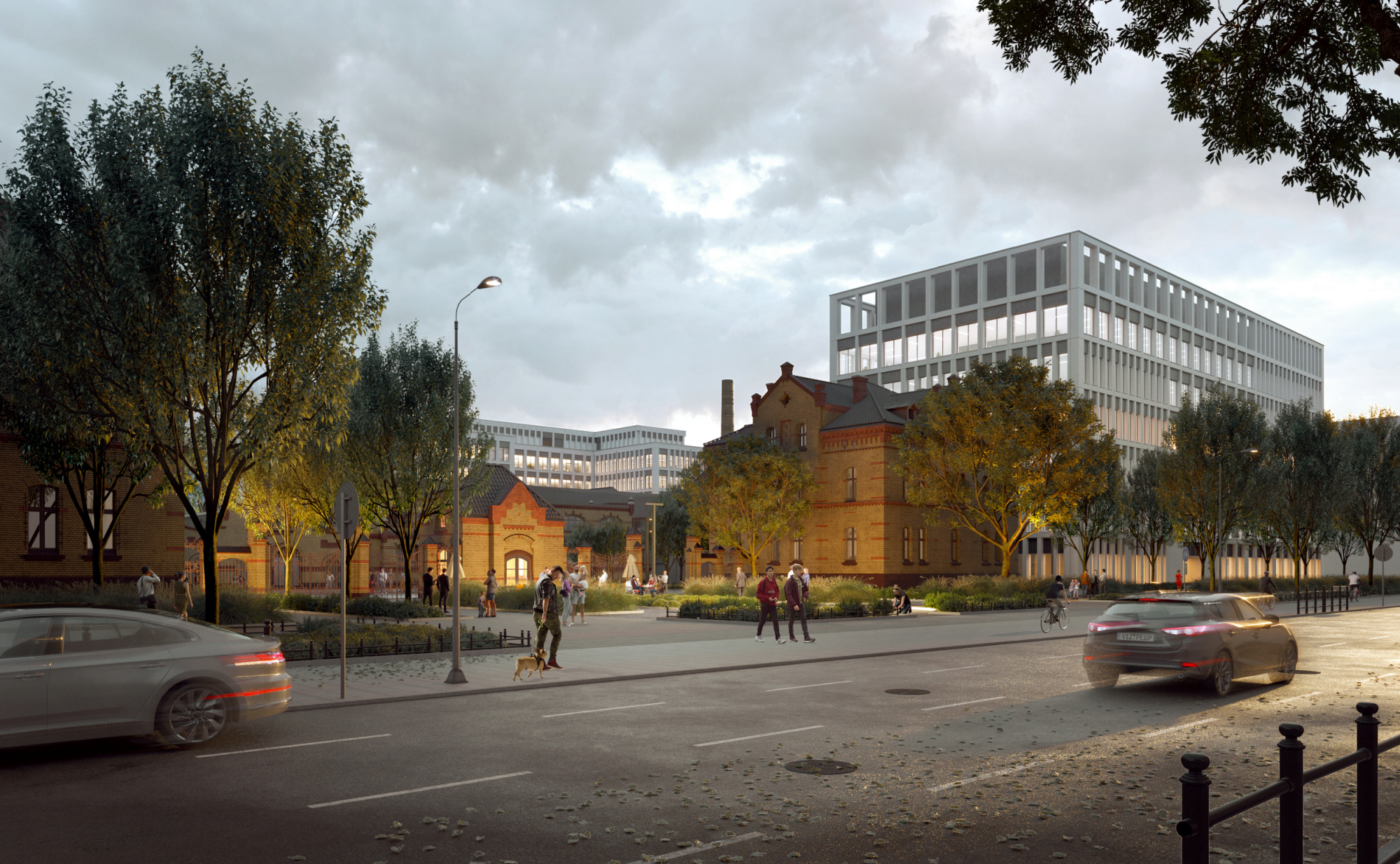 Vastint receives permit for renovation of first buildings in Stara Rzeznia

Vastint has received a permit for the renovation with change of function of the first three historical buildings in the Stara Rzeznia complex in Poznan. As part of the work, they will be restored and transformed into office buildings. The plan to revitalize the rest of Stara Rzeznia is currently the subject of public consultations organized by the City of Poznań authorities as part of the procedure for adopting a local plan.

"In accordance with earlier announcements, we are starting the investment with the renovation of the historic buildings located right at the main entrance to Stara Rzeznia site from Garbary Street. In the past, these were the administrative buildings of the management and commercial department (later a kindergarten) and the gatehouse. Once the work is completed, i.e., the renovation of the facade and the refurbishment of the interior, the buildings will offer office and service space. We plan to open a project office in one of the buildings, where it will be possible to see a mock-up of Stara Rzeznia and obtain information on the investment. Construction work will most likely begin this summer, as soon as the general contractor is selected," says Rafał Przybył, Regional Manager of Vastint Poland.

The site of the future investment, with an area of about 5.5 hectares, is located in the northern part of the centre of Poznań within Garbary, Grochowe Łąki and Północna Streets. It is a remnant of the city slaughterhouse, which was closed in the 1990s and designed by the city's building councillor, Felix Moritz at the end of 1895. Vastint's revitalization plan involves restoring the splendour of the historic buildings and transforming this part of the city into an urban coherent  and architecturally interesting mix-used complex with an estimated development area of more than 80,000 m2. The post-industrial buildings and the new development will be used for offices, apartments, cultural facilities, stores, service outlets and restaurants. With this diversity of functions and the scale, the project will create a vibrant, inclusive space.